A SELECTION OF SHORT STORIES
SHORT STORIES
I began by writing short stories but after I got hooked on novel writing, have managed very few. I came late to appreciating short stories – though I did enjoy Maupassant when I was at school.
My current favourites are Alice Munro and Al Beard.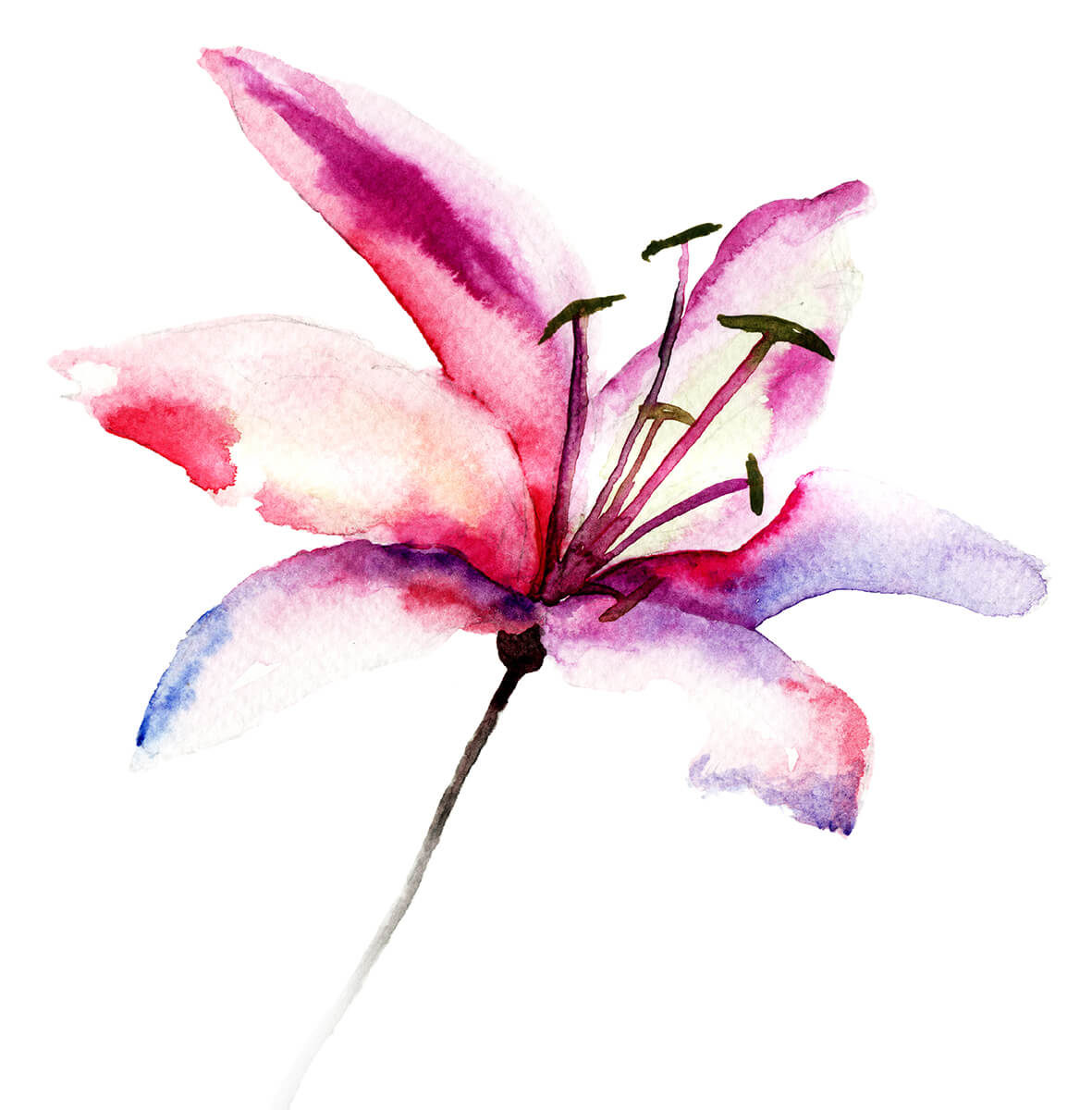 Dead in the Sack
'He's not moving,' his wife said.
'Who?'
'Whisky.'
George unfastened his jacket. His pullover was stained with gravy but he'd not had time to wash it through. Even at eight in the morning it was hot in the resident's lounge; his throat was dry though whether from the heat or not knowing how to respond to Elsie he wasn't sure.
'Eat your porridge. It'll get cold.'
Elsie gazed at the bowl and spoon on the table in front of her. Her brows knotted. She still looked pretty to him. Her hair had been washed and set, and the staff had dressed her in the pink cardigan he'd bought for her birthday. He rubbed his aching hip, knocking the stick he'd balanced on the crook of the chair. It bounced on the carpet.
Anxious at what she might say next he leaned forward and said, 'There's a cold wind this morning. I needed my jacket but in here…' That was a mistake. He shouldn't draw her attention to where she was.
'I think he's dead.' She sounded puzzled.
He picked up his stick, hooked it on the back of his chair and glanced around the room. When they'd walked through the doors of the home two weeks ago, Elsie had leaned on his arm, her handbag squashed between his thigh and hers. He doubted she understood where she was going though they'd been shown round previously, and he'd explained he couldn't look after her any more.
'You were a little girl when your dog died.'
'George! When are we going home?'
The relief that she'd recognised him had no sooner burned through him than he was lost once more in his own fog. Should he say, This is your home now or Have your breakfast first? Whatever he said he felt ashamed.
'Try some porridge, love.'
George pointed to the spoon; she picked it up. A couple of carers called, 'Good morning, Elsie! Good morning, George!' as they manoeuvred across the room a man whose legs splayed under him like a foal's.   George preferred to sit with Elsie in the lounge while she ate her breakfast. He hated the screech of voices, the smell of toast and tea, snot dribbled down chins, in hair, over tables in the dining room, which no amount of pity made acceptable.
'Is that dog moving?'
'It's not a dog. It's Ken's bag.'
The volunteer from the Alzheimer's Society who'd visited him to offer support had said not to use more than four consecutive words; he felt it added to Elsie's confusion because he'd always chatted on. When they'd first met, all those years ago, he'd talked to calm his nerves. He'd been in awe of her. Of her stillness. Of blue eyes that gazed at him, puzzling what sort of man he was, he'd supposed.
She picked up the spoon and put it down again.
'You must eat, love.'
'I'm not hungry.'
'Drink some tea, then. You can manage that, can't you?'
The whole damned business had become complicated when she'd had a minor stroke that had weakened her right arm, and in some peculiar way had caused her to forget to eat. Not always, but like this morning she seemed fazed by actual objects – the spoon, the dish and the porridge.
She raised the plastic mug, which wobbled.
'Use the other hand to steady it.'
'George is coming to take me home.'
She looked at him in a way which cut into his heart. She gave that gentle smile which lit up her eyes. She'd never been the sort of girl who smiled overmuch, but when she did he wanted to scoop her into his arms.   They'd married like so many others during the war and there'd been no honeymoon, just a church wedding, and back to her parents' house. She'd walked down the aisle leaning, just ever so slightly on his arm. 'Odd', was how his mates described her, but she wasn't odd. She was different from the other girls. She didn't giggle or shriek or flirt.
'Is he all right?' she said.
'He's fine.'
'He's not moving.'
'No.'
'It's not like him.'
'He's tired.'
'Don't be daft.'
He laughed. She sometimes amazed him by being there.
'Try some porridge, Elsie. I'll help you.'
This time she took the spoon from him, though she continued to stare beyond him and the spoon to Ken's bag.
'You loved that dog, didn't you?' She had told him she cried and cried when she learned her dog Whisky was dead.
He went on, 'He was old. Your mum didn't want him to suffer.' He was talking to her now like she used to talk to the children. He wondered whether having four had been too much, whether it was that which had caused her condition. Kylie, the manager, said not. It was strokes in the brain killing off cells, but he wanted to know if there was anything he could have done to prevent it. Whether he'd done something wrong.
'I'm waiting for George.'
'Your mother said you went everywhere with that dog.' When she dropped the spoon back into the bowl he filled it taking on the honey she loved. 'They bought Whisky when you were born and you threw your food from the high chair down to him and when you were only three you both went for a walk to the park …'
She put down her spoon, her brow furrowed. She was trying to understand.
'I'll show you,' he said.
He got up, removed his stick from the back of the chair and walked across the carpet. If she touched the bag, felt its rough weave, stroked it and grasped that it was canvas not hairy like her childhood pet, she could relax. Stop mithering.
The bag was light. Ken, another new resident, used to wear it across his chest when he cycled round the town, and was reluctant to take it off, but this morning he must have been persuaded to have his breakfast without it.
George held the bag over Elsie's bowl. He swallowed, 'Touch it Elsie.'
Cycle clips knocked together as he swung the bag. 'See. It's a bag.'
She peered at it as though it were a distant star. Surely she could see it.
'A sack.'
The vet had put the dog in a sack which Elsie had discovered in the weeds at the bottom of the garden when she'd gone to get her bike from the shed. He wondered if she understood more than he realised. She used to love telling the story.
'It's Ken's bag. He's left it by the chair.'
'Who are you?' she said.
He swallowed back the shame. 'You know who I am. I'm George. We've been married for sixty years.'
'Am I married then?'
He sighed, slowly walking across the carpet to replace the bag.
When he sat down again he said, 'Try some porridge.'
He was glad he'd not known it would end like this. He'd not even considered that death could touch them. He'd never dreamed of Elsie being ill. Nor had she been. There'd been no problems during her pregnancies though they'd been ad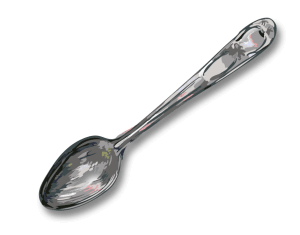 vised that Chris should be their last.
'Let me!' she said.
He handed her the spoon again. She scraped the rim of the bowl with it scooping, scooping. He'd asked if her eyesight was affected, and Kylie had insisted it wasn't, and quoted something complicated he didn't understand. Elsie didn't seem to need food on the spoon; she lifted it empty to her mouth.
He stroked the back of her hand. 'See, love,' he said, 'he's moving.'
Shortlisted in Cinnamon Press short story competition and included in its anthology, Reaching Out published in 2013.
In the Garden
I walk under the bough of the apple tree into what used to be Colin's vegetable garden. Wasps search the rotting fruit in the soil as I skirt the roots of the tree which extend under the grass path between our two domains.   Weeds have taken over his patch because no one's been down here since he was taken ill a year ago. The key to the potting shed is clammy in my hand as I step along the paving stones sticky with convolvulus. A bird calls insistently. My feet find their own way down the path while I, my head raised skywards, search the dappled light for the source of the sound. Dead leaves curl as fragile as baby birds. I lower my eyes, start at the lower branch of the tall oak with a plan to work up the tree but there, on a broken branch, a robin.
I've promised myself to make a start today, so with the spade handle smooth against my skin I begin to dig the smallest bed, the one nearest my part of the garden, the patch of lawn and flower borders. It rained last night and I toss a weed with blue flowers and light roots into the wheelbarrow. This may not be as hard as I imagined. After twenty minutes or so I peel off my sweatshirt. Anger spurs me to work faster but anger against whom, I can't bear to think about, so, in case it's Colin, I concentrate on clearing his potato bed.
I discover one solid pink potato, stroke its scarred skin, rub it against my cheek, smell the earth. The rest have rotted or been eaten by slugs. I remember Colin's hands, countryman's hands, wiping off the soil, examining each potato for slugs and fork marks before dropping it into a hessian sack. A pale pink worm slithers over my gloves and I flick it back on the garden and place the potato on the grass verge between the beds.
I don't want to go to evensong though I've attended church twice on Sundays since a girl. I dislike the new vicar. I try to be tolerant. He's an old man who needs to use the handrail to lever himself up the steps into the pulpit. It's a long time since I believed in a benevolent, creative Being though I enjoy the old quiet church, the sense of history, the smell of incense.
After I'd missed church in the weeks following Colin's death the vicar rang one Monday evening when I was sitting in the dark on my own.
'Ah, Mrs. Maclane.' Maclaren. Mrs. Maclaren.
I'd sifted the bowl of paper clips on the telephone table. I didn't want him to visit. He'd come to the house on one occasion only to discuss the funeral arrangements – all dog collar and wringing hands.
'Is all well?' His voice was as polished as a conker.
'Yes, thank you.'
While I was struggling to think of something to say he went on, 'And the dog?'
'I don't have a dog.'
'Ah.'
'I'm very well.'
'Your dear husband, a good Christian man by all accounts.'
Colin hadn't been a believer though he had wanted a church burial.
'No need to rush. All in good time.'
He'd replaced the receiver without saying any more; I'd returned to church the following Sunday.
I push the barrow along the uneven paving stones to the compost heap, savouring the act of forking weeds and dead stalks into the bin, squashing them down. I marvel at the process. In time this green matter, these rotten stalks will be tilth ready to spread over the garden. I stare into the confusion and think how poorly I knew Colin, my husband for thirty-five years. I don't even know how he knew the compost was ready to be spread on the garden.
While I'm clipping the grass path between two of the vegetable beds I decide to give evensong a miss. I unbend and look round. I scoop bunches of grass into the barrow and survey the scene. Colin loved his runner beans. He built a sort of bamboo temple from one row to the other, growing a different variety of bean each year. Last year's had been Blue Lake, which had done rather well though Colin had been too ill to pick them and I'd refused to do so. I resented them their life.
The string strapping the canes together has rotted and I stretch up, removing the horizontal struts, then the angled ones, lying each on the grass as I had seen Colin do, ready to slot each into its appointed place in the potting shed. I am glad to be in the garden, not the church.
'Afternoon, Mrs. Maclaren!' It's Dave from next door. We've been neighbours ever since he moved in about twelve years ago though we only chat about the garden and the changing seasons. 'It's getting on a bit,' he says.
'Getting on a bit?' I unfasten the last two canes.
'Nearly five o'clock.'
'Yes.'
'You go to evensong each week like clockwork.'
'I'm giving it a miss this week, Dave.'
'I don't know about that. Colin did the veg and you the church. That was the way of it, Mrs. Maclaren. I shouldn't change it now.'
'Thank you for your advice.' I'm not even sure he attended the funeral.
That's the way of it, Mrs. Maclaren! I bend down; pick up a bundle of canes. They clatter. They scrape along the concrete and I stumble into the potting shed. I slot them furiously in the ridge Colin had built along the base of the potting shed but one bounces to the floor. I shouldn't change it now. I kick it and pile the remainder in the corner furthest from the door. Colin left his underpants lying by his side of the bed but garden canes were wiped and polished like gunmetal. If I skip evensong what ill-fortune will befall me? That's the way of it, is it?
By five o'clock my back aches. I smell sweat under my arms, feel it sticky between my breasts. I ought to have a shower and drive to evensong. For how many years have I gone? Dad, a churchgoer at ninety-six, will be horrified should he ever hear I've missed.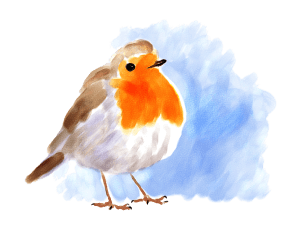 The robin hops onto the handle of the spade and I pull back at the rustle of wings. I don't want to go, I whisper to the robin. Its chest beats and it begins to sing.
If I have a cup of tea, give my back a rest, I'll manage to clear the last bed. I bring my mug and biscuit into the vegetable garden and sit on the grass. Beneath the straggle of weeds, I see brown and red skinned onions. Colin hung them from the beams in the garage, perfuming the whole place. I can taste his onion soup. For a moment it's as if he's with me. I smell the warmth of his body, touch his lean back arched over the barrow, his hair hidden by the royal blue baseball cap the little girl next door gave him for his seventieth birthday. He twists round to look at me. My eyes glaze and he fades out of sight. I've lost him again.
I'm startled when the mobile rings, my hand clasping a straggle of couch grass. I glance at my watch. The vicar. God's told him of my intention and he's about to warn me of dire consequences. I fumble in my trouser pocket for a moment or two, hoping that whoever it is will ring off.
'Mum!'
'Paul!'
'I'm glad I've caught you. I thought you might be at evensong.'
With a calmness that surprises me I say, 'I'm not going, love.'
'You're not going?' There's an aggressive note to his voice I don't like. 'I'm sorry, there's nothing wrong, is there? I'm already late to pick up Kim and the kids; we can discuss it some other time, right? Can you baby-sit tomorrow?'
We'd got married in that church, had the boys christened there but Colin would have understood. Dave starts up his lawn mover.
Paul says, 'Are you there? The surveyor's calling to check the house for the buyers and Kim wants to be in when they come. I'll bring Josh and Eleanor round on my way from work. Okay?'
'No. It's not okay.'
'Oh.'
I bend down with the phone in my left hand and shake soil off some chickweed.
'What are you doing then?' he says. I can hardly hear him above the roar of the mower.
'I'm not sure.'
'You've always baby-sat. I know it must be hard but dad would have expected you to, wouldn't he now?'
The mower cuts out and my voice is louder than I'd intended.
'Your dad's dead.'
'I'm sorry, mum. I really am, but, could you give Kim a ring and if it's not convenient you can…'
'No, Paul. I'm not baby-sitting. I don't know what I'm doing yet but there's a lot to do.'
There's silence. I wait, staring at the screen. I remember him as a kid throwing his bat on the ground if the game didn't go his way. His dad and I did all we could to avoid that tantrum.
I push the weeds to one side and touch the curve of the onion. Its brown skin is mangy with tiny holes. Slugs stick to my fingers. I fetch my little fork and dig round the roots, raising it, resting it. It nestles like a Buddha in the palm of my hand. There's enough good onion to salvage. I strip off the damp skin.
This story was shortlisted for Yeovil Literary Prize 2011 and included in its anthology.
A Little Gesture of Defiance
My mind uncurls from dreams into unfamiliar light. For several moments I lie buried in sleep, feeling the stillness. I stretch my legs between the cotton sheets, extend my feet into coolness. Winter breathes through the windowpanes, urging me to stir. I release the damp hanky from my clenched palm. I roll to the edge of the bed, push back top sheet and duvet, sit up before padding across the carpet to the window.
Snow is falling. The birdbaths, the path, even the wood panels of the gate are as thick as icing waiting to be sliced. The road has merged with the hedge. A girl again, I fling open the window. Cold drifts in, snowflakes melt on my fingers. I poke my head into the early morning, searching with my tongue. When I taste it, it tickles.
No one will travel up the lane this morning, which is a pity, because I feel like sharing this wonder. Snow is an excuse for wellies, winter coat, knitted hat and a two-mile walk into the village. I can chat to Minnie in the post office and on my way home call for a coffee at my friend Carole's.
I glance at the illuminated numbers on the clock radio. Eight o'clock. I resist the temptation to switch on the light and continue to watch.
It's Friday and the particular Friday I promised to help my son, Gerald, at the shop. I, who yesterday visited Dr. Fergusson about my memory lapses -why didn't I remember when I woke up?
I stir myself, shut the window and dash to the wardrobe. There are five pairs of trousers to choose from. Black with turn-ups I wear to school reunions. Jeans, which are tight round the waist. Velvet trousers I wore for evening functions before my retirement ten years ago and two pairs of slacks from Debenham's sale. There's a button missing on the green pair, so I pick the grey dogtooth.
I lay my underclothes and tights on the duvet. I could have warned Gerald marriage to Vanessa wouldn't work and to buy a business together was plain foolish. I went out of my way to be friendly, but she wasn't interested. In their first year, I took them twice to Oscar's, the only stylish restaurant in town, but Vanessa was sniffy about the veal and corrected the French spelling on the menu.
I pick up the photo of my daughter Violet on the dressing table and kiss it. My lovely girl.
I ought to move because the snow will delay me, but why? Enjoy the moment.
I yank at the dressing table drawer and grab the top jumper. It's a lime green polo neck I bought for fifty pence, two or three years ago at Oxfam. I place it on the trousers and hurry into the bathroom.
Ten minutes later, I'm downstairs in the living room. I check my purse is in my handbag, which I tuck behind a cushion on the settee each night, in case I'm burgled. Two pound fifty for Cross Street car park, a ten-pound note. That's more than enough for coffee and croissant from Starbuck's.
I close the door and step into the porch, which smells of the lavender pot pourri Carole made. I reach for the boots on the rack next to the umbrella stand. They aren't there. This morning I hate Gerald. Another divorce; more money wasted. Dr. Fergusson had patted my hand and reassured me everyone forgets from time to time; she says there's a test a psychiatrist can do when I'm ready.
Ever since I moved out here when Ron died, I've worn slippers inside the house. The carpet is a light peach colour. Not practical, I admit, but I like it. I usually remove my outdoor shoes in the porch and put them on the rack. I'm wearing cream slippers; there are two pairs for visitors (large for men, small for women), so where are my shoes? It's part of being human, Dr. Fergusson said. To forget things.
I glance at my watch. Half past eight. How will I get the car out of the garage? I'll have to dig away the snow so that I can open the doors and the spade is in the potting shed at the bottom of the back garden. I'll be late. Gerald will be cross. I pull the keys from my bag, unlock the door and step back into the house. By now I should be leaving the car park and walking through The Priors on my way to Gerald's shop in Portland Street.
I hear his: – 'Mother! You do realise this is rush hour? '
I scurry back into the living room and poke my head in the cupboard under the stairs with no confidence of my shoes being there. I switch on the light expecting to see a vase I bought for Carole's birthday in April. It's only January, but it was in House of Fraser sale and I like to buy in advance when I can. There it is. Good. I'll report that to Dr. Fergusson. The torch in case there's a power cut, a pack of candles and a box of matches.
In the kitchen nothing is out of place. The draining board is spotless. The glass doors to the cabinets, which I clean each Tuesday morning, glisten; the cover to the cooker is down; the unused dishwasher bought by Gerald, still wearing its plastic sleeve. I contemplate looking upstairs, but I'd no reason to take my shoes there. My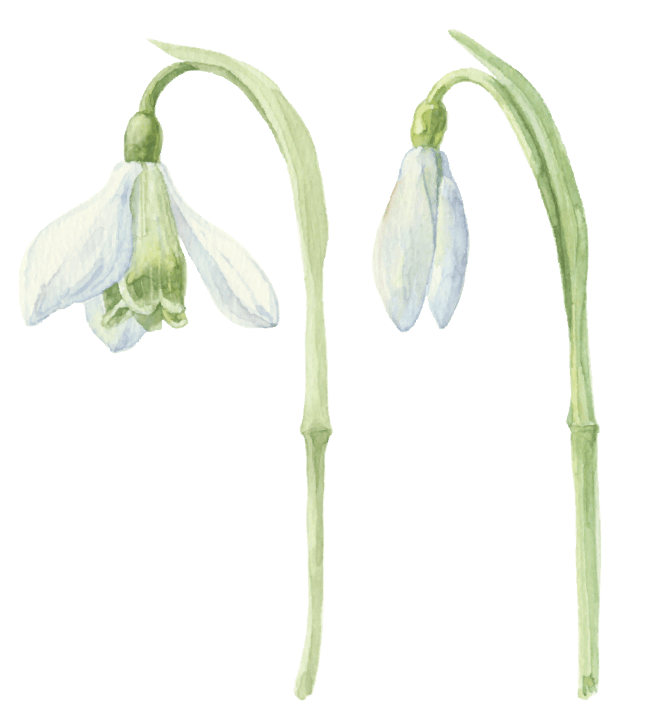 gardening shoes are by the back door, drying on a sheet of the Courier. They're covered in mud from Sunday when I dug up a clump of snowdrops to put in a pot on the windowsill, next to the photo of Violet being held by Ron at her christening.
I'll have to wear my gardening shoes. Mud or no mud. Thank God there'll only be Gerald to criticise. My head is racing and he'll want to rush: hoping, no doubt, Vanessa will forgive him.
At last I close the porch door. Cold invades me, seeps deep inside. My feet sink into snow on the step, which reaches an inch or two up my shins, chilling them. The low box hedge, which skirts the path, has gone. I wish I'd brought my camera. It would fix the scene forever. The old oak's branches are covered with snow; its dark trunk majestic in the blanketed countryside, while in the garden, the tiny laburnum is decorated with white loops.
Each time my shoe prints, I look back, admiring the way it holds its shape. Mud from my shoes soils the snow. Step by careful step, I reach the gate. I have a silly urge to build a snowman. I don't want to go to Gerald's shop, which is cold and draughty, where there won't be customers because he does most of his business on the Internet.
Snow has drifted four inches up the gate and no matter how hard I tug, it won't move. I dig a channel with the tip of my shoe, but even that doesn't shift it, so I trudge back into the house for the spade, a sick feeling crawling through my stomach, rising into my throat.
I'm about to do something I've never done before.
Back in the living room, I patter in my stocking feet across the carpet to the kitchen. Through the bay window snow spins out of control. How will I find the courage after years of pussyfooting? I'm drawn into the dizziness of the falling flakes and I steady myself against the edge of the sink. Violet, impassive in her father's arms, takes no notice.
After barely five minutes out of doors, I'm frozen. My fingers are numb as I turn on the hot water tap, listening as it gurgles down the plughole. I wince as feeling returns. I long to soak my feet and sit in front of the coal fire. Or build a snowman. Anything. I pick up the towel from the radiator, rub my hair. Furiously.
I move a dining room chair to sit on while I make the phone call, though I don't anticipate being long. The cuckoo bursts out of her thatched cottage, so there's no pretending it's not nine o'clock. Even if Gerald drove out for me, he'd be late for court. I'm tired.
Gerald is a long time answering and I'm tempted to ring off, but if I walk to the village and he discovers I'm not here, what then? Afterwards I can build the snowman. I've a straw boater in the wardrobe, coal, of course, for his buttons, brolly in the hat stand left behind by a long forgotten visitor.
'Mother!' Gerald bellows.
My hand is shaking so much I'm afraid I'm having an attack of some kind. Dr. Fergusson said I must make the most of my life.
I squeak, 'It's snowing.' He won't expect me to refuse so I must be firm. 'It's snowing and I can't get the car out.'
'I'll come over, if you like.'
Shall I tell him I don't want to help, that Dr. Fergusson agrees I may be losing my memory, that she'll send me for tests, but not to act precipitously?
'I don't want to come to the shop this morning, Gerald.'
There. I said it. Through the living room window the snow falls relentlessly. If I switched on the radio it would tell me how long it's been since we've had such a heavy fall.
'I know, Mother. It's bloody awful weather, but…' I don't listen.
I dread the idea of not remembering. Especially Violet. Ron used to say I worried too much.
'I know it's hard for you, but please…'
'I'm having a bad day.'
'I'll fetch you. You'll feel better with company.'
My knees begin to shake. 'No.' I hate the way he drives. He doesn't look at the road, but either chats to me or into the mobile.
'I'll catch the bus.'
I put down the phone. My little gesture of defiance.
The gate released by a few strikes of the spade, my confidence returns. As a child I walked everywhere with my parents and snow was a treat. It squeaks under my shoes as I stride along the lane towards the main road. My eyes water with the constant swirl of snow. I was a teacher at the school when Violet ran across the road after eight-year-old Gerald and was killed by a car. Mr. Wilson, the headmaster, allowed one week's compassionate leave; he admired resolute women. But when Ron left me, in the summer of the same year, he never mentioned it.
My bones are frozen and I walk stiff as crutches. I remember Gerald rang me. My memory's not as bad as I feared.
I lose track of time. It usually takes ten minutes to reach the main road. Perhaps twenty in these conditions. There's still no traffic, only a few bird and animal footprints. I can walk to Carole's. She'll give me a lift to the village in their 4 x 4.
At last, at last, I've reached the start of the gravel drive to Carole's. From here, I work out where it ought to meet the main road and I plunge straight into its drifts. My jaw has merged into my neck and shoulders; I can only look ahead. I came to hate Mr. Wilson. He didn't like my telling the children about the snowman who disappeared when his mummy gave him a hot water bottle. I round the bend and see smoke, like serpents rising, from the tall chimneys.
I wore this jumper yesterday while I made Christmas puddings, packing them in tin foil, sticking on sellotape labels to identify which friends they were for. I drag my legs up the drive to the house. Men don't like women wearing trousers in my experience. The snow swims in front of my eyes and I yearn to be picked up and carried. I concentrate on putting one foot into the snow, steadying myself, then the other, forcing myself to stay upright, not giving in to the temptation to crawl.
Strength evaporates as soon as my fingers leave the bell. I collapse on the clean step and lean into the porch wall. I smell baking – cakes or biscuits- and I'm clutching Carole's arms as she hoists me to my feet. My jaw is rigid. I shuffle over the parquet floor, not stopping to remove my shoes, afraid I'll not move again if I do. My feet shrink, my mind with them. Carole grips my hand so tightly I find it hard not to cry out.
'Where's your coat?'
No coat. I've forgotten my coat. I must not forget Violet. Five-year-old Violet. Every nerve pulsates with pain as we skirt the oak table. A cut glass vase overflows with snowdrops from the woods behind the house. I'm pushed onto a wooden chair. The muscles in my bottom ache and I drop my shoulders onto the table, allow my head to rest on my arms. I try to apologise for the melting snow and the way it's marking the red tiles, but no words form.
'Where's your coat?' Carole is angry.
I flap an arm and another layer of snow slips from my shoulder to the floor. I try to catch it, but it eludes me.
'He doesn't believe me,' I say.
'Who?'
I can't remember. Carole kneels at my feet and unfastens one of the shoelaces.
'What in the world were you thinking?'
I close my eyes. I don't believe you. Mr. Wilson's voice comes back. I hadn't gone to school because we were snowed up so I missed the school inspector's visit. The inspector, a Mr. Bowland I recall, spotted Mr. Wilson relied on me. That's what turned him against me.
Carole says, 'I'll have to cut them.'
She stands up, wipes her hands down her apron and I notice rows of buns on cooling trays by my elbow.
'Gerald.' Thank God, I can speak. It must be dreadful to be imprisoned in a mind, which has things to say, but no words with which to say them. 'Gerald needs me.'
'Gerald needs you?'
Carole marches across the tiles, her slippers flapping. She comes back with scissors and snips the laces on both shoes in seconds. She's never liked Gerald. My shoe crashes to the floor.
'Mary.' This time her voice is kind.
My foot is white. It doesn't belong to me.
Carole crouches, lifts my left foot and rests it on her knee. She rubs it with both hands as though trying to set it alight. The pain stops me composing a sentence that will please her. I grip the edge of the chair, hold my breath, smell the warm sweetness of the buns.
'Could you give me a lift?'
'Bill will take you back when he gets home. In the meantime, you soak in a hot bath, have a lie down and then a bit to eat. I've made some soup. Plenty for us both.'
The blood stirs in my foot and I wriggle my toes. I watch the pool of water flicker on the red tiles.
'She was a good girl, ' I say.
'She was.'
'Have I told you I was a teacher and Mr. Wilson was the head?'
'It was an accident.'
'She loved her brother.'
Carole straightens, her hand in the small of her back. Her expression is grim. I press my bare foot on the floor, shift it an inch or so and see the blur beneath it.
Carole tucks her hair behind her ears, thrusts her face so close I smell the garlic on her breath. She clasps my hands, lowers her head and covers the backs of my hands with kisses. I shiver.
'Now the other foot,' she says.
'You don't have the car?'
'I'll give that son of yours a piece of my mind.'
Carole doesn't understand.
'You can't take me then?'
I gaze at the grey hairs on the top of her head as she removes my other shoe, rubs the foot. I am getting used to the hurt. At all costs Gerald mustn't know I'm not the ticket.
'What time is it?'
'You're not going.'
'I could order a taxi.'
'You're not going.'
Carole has three healthy sons, two have been to university, the youngest is doing well. She has a devoted husband and her parents live in Australia.
She pats my knee and stands up. 'I'll run the bath.'
When she's gone I bend down and stroke my feet. I used to paint the nails, rub cream into them every night. The shoes are wet, the laces trail on the floor like worm casts, but I force myself to push my feet in. I hate the idea of going out into the cold. I listen to Carole's footsteps on the wooden stairs, the creaking overhead. She'll be making up the spare bed. I long to sit with her as I have many times and reminisce about Violet.
I wade in wet shoes. My feet are numb. I drag myself away from the smell of buns. I tell myself it's something I have to do in order to survive, to keep Violet alive.
At the front door, my fingers stumble with the Yale lock. I turn it a fraction at a time, listening out for Carole. Water is running into the bath. I clench the damp hanky in the palm of my hand. I open the door on the falling snow.
Commended in Cinnamon Press short story competition and published in the Journey Planner 2014.