I currently have two writing notebooks: one for prose, the other for poetry. A Time for Peace was written on A4 size and I chose vivid covers: pinks, blues, patterns.
A notebook is a safe place to play. Some writers carry one with them. Others make notes on their mobile or tablet.
Now and again, I make a diagram- sometimes of the novel's overall structure, sometimes a rough drawing of what the scene looks like on the ground eg. a hospital ward where Ellen is working, a village in which Stefan is setting up camp. I have kept many of these notebooks.
This is a page to show how I sketched a scene in which Ellen was riding into a village: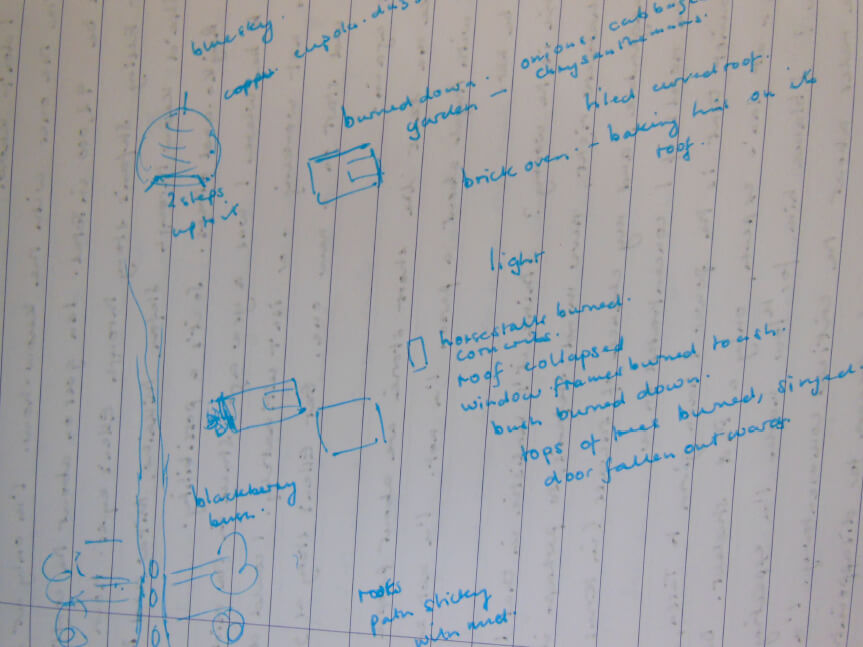 My poetry notebooks are more colourful. I often paste in postcards, which may have nothing to do with my writing, but may reflect where I'm writing. I use the current notebook when I attend a workshop and it contains the first draft and subsequent workings out until I am ready to type it up. Sometimes, those early writings don't result in a poem and I regard them as practices.
A card I bought at Batsford Arboretum, Moreton in Marsh, Gloucestershire. The poem I began on the adjoining page is unrelated.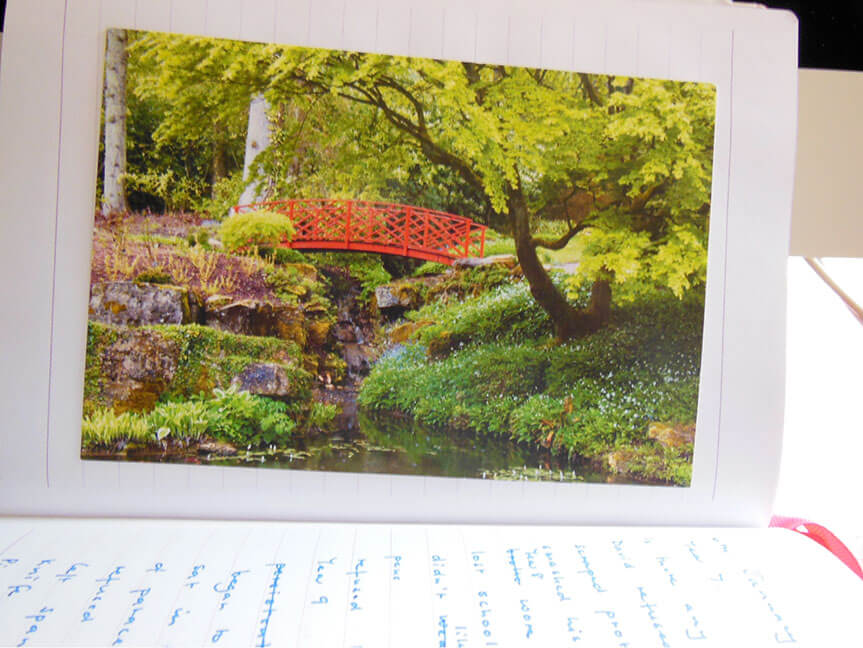 Please see Marg's Pinterest Board, 'Writing Process'