Several years ago I began writing a novel in which a woman driving her daughter to a party crashed the car. Her daughter was killed and she disabled. A friend recommended that I read *Louise Doughty's Whatever You Love. It was an emotional read, beautifully written so much so (I was absorbed) that I was unaware as to how she managed to maintain the suspense. At the end of the read, I decided I needed to choose a less melodramatic plot and continue to develop my own skills to write such a complex topic.
I recently finished *Apple Tree Yard. This is another page turner. It's a psychological drama about love and lust. The theme, rivetting though it is, is not quite so close to my heart. I was thus able to analyse something of Doughty's technique. How the first chapter, a court room scene, raises a question, how the erotic relationship between the hero and her lover, how they both set up the reader's expectations. Suspense is important even when not writing a psychological thriller.
*Beach is a series of short stories about the Jungle, the camp on the outskirts of Calais where refugees wait to travel to the UK. Newspapers and television have relayed their own stories- those that sell, those we want to hear. When we went through the port of Calais on a holiday bus in 2015 , we glimpsed  tents and makeshift shelters in the pouring rain so my interest was aroused.
The eight short stories concern refugees who don't know each other and who come to make friends- on occasions cynically. In the first story,  the fact that the characters are known by their initials or nicknames, exemplifies how hard it must be for  refugees to relate to each other. They are from different countries, have made different journeys and have in common only the desire to cross the channel to the U.K.. Some stories concern volunteers who feed, teach and entertain and accommodate refugees. All have back stories, all are there for a reason. Some of the incidents we familiar with: Jan describes his journey  in a freezer truck. 'He rubs his fists in circles on his chest. Beat, heart. If this isn't worse than staying in Syria- and so far, heart still beating, it isn't worse- it isn't much better either. He has swapped one potential grave for another.'
The writers were commissioned to listen to accounts inside the camp and based on the experiences, to write credible stories. One is about a volunteer, Marjorie who has taken her niece with her. We learn that her motivation is complex and is not entirely altruistic. She reflects on the reasons people donate clothes as she sorts them into three piles: In one pile, the 'Impossibles: broken or inappropriate shoe, including a pair of red stilettos. This morning someone found a wedding dress…. Is that an insult?…Or might it be a romantic notion? You never know- someone might want to marry in a refugee camp, might not want to wear a bulky parka and donated trainers to their wedding…' Why has she volunteered, what does she want from the experience, and how is she perceived by those she is 'helping' are questions the stories pose?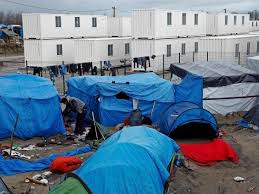 Several years ago I read *Thinner than a Hair. That was set in Bosnia during the 1990s. Most of what I knew about the area and the war was provided by the media with its own stories to tell, its own market to attract. Mr B's Reading Emporium, a book shop in Bath, is compiling a podcast of short extracts of novels set in Europe which will come out at the end of this month. An extract from that novel will be read on that podcast.
With poetry I tend to dip into anthologies. Occasionally I read a book straight through as I might a novel. During the past month I followed the Monarch's Way by one of my poetry friends, Dorrie Johnson. Even though the journey describes places I am familiar with- Worcester, Moreton-in-Marsh, Moseley- I hadn't heard of the Monarch's way. The monarch was Charles II, aged only 21. After his defeat at Worcester in 1651 he fled from the Parliamentarians to Shoreham near Brighton, from where he sailed to the safety of France. The King had to learn fast, principally the art of disguise. No longer royalty he was reprimanded by the cook at the King's Lodge where he pretended to be the son of a tenant farmer. She scolds him, 'you know not how to wind up a jack.' Luckily, he was quick with his answer.
The collection describes Dorrie's walk as well as that of the King. It is illustrated with small photos and phrases at the foot of each page which add to the impression of a journey in words. On page, 58 '… salt sting in the air    and on the far horizon   a pale se-sky seam…' are typically evocative.
This is an unusual collection that will be interesting to historians and poets. As a writer and historian, I appreciate how much research Dorrie must have put in before she began to write, and then edit her poems.
Being a writer adds a dimension to reading, which can spoil the experience, but mostly it enhances. Please let me know any books you can recommend as readers/writers or both.
Below are the books referred to above.
Whatever You Love- Louise Doughty pub. Faber & Faber 2011
Apple Tree Yard- Louise Doughty pub. Faber & Faber 2013
beach- Olumide Popoola and Annie Holmes pub Peirene 2016
Thinner than a Hair- Adnan Mahmutovic- pub Cinnamon Press 2013
Following the Monarch's Way in poetry – Dorrie Johnson pub. The Battle of Worcester Society 2015